Monsoon Assemblages has co-organised 'Design Agency within Earth Systems,' a symposium to take place at the AA, 36 Bedford Square, London, WC1B 3ES on 26 October, 09.30 – 18.00.
This comprises a number of conversations and projects that look through planetary lenses to reflect on the complicity of design in the destruction of the planet, to question two dimensional, land based political technologies, to explore the material dimensions of air, ground and ocean as entanglements of socio-political and earth systems and to re-imagine these differently through design.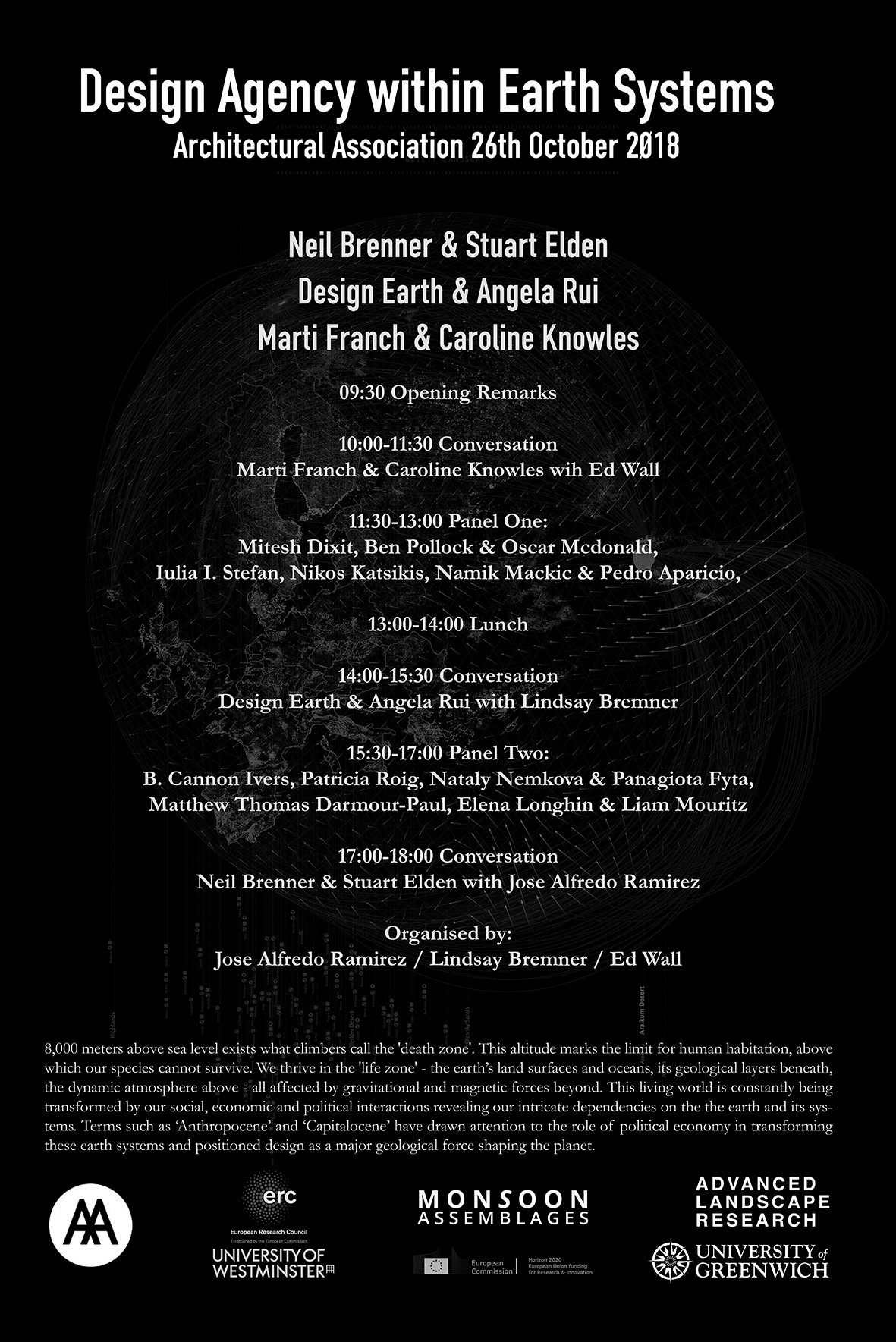 The event is free and open to the public.