DHAKA: DESIGN IN(G) A DELTA
Dhaka: Design in(g) a Delta was the second of three design studios associated with the Monsoon Assemblages project undertaken by Design Studio 18 (DS18) in the M. Arch programme at the University of Westminster, taught by Lindsay Bremner and Roberto Bottazzi.
STUDIO INTRODUCTION: DS18_2017_Intro
BRIEF 1
In the first brief of the studio, students were asked to map geological, hydrological, and socio-political processes shaping the delta ecology of Bangladesh and the climatic challenges it faces. While mapping has long been associated with the imperative to fix territory through surveying, measuring and delineating, in this instance, students undertook mapping in order to find sites of maximum fluidity, mobility and change as sites for design interventions. Students were divided into groups to map the territory thematically and include diagrams of the parties and policies that shape the governance of the themes mapped.
A sample of maps drawn by students: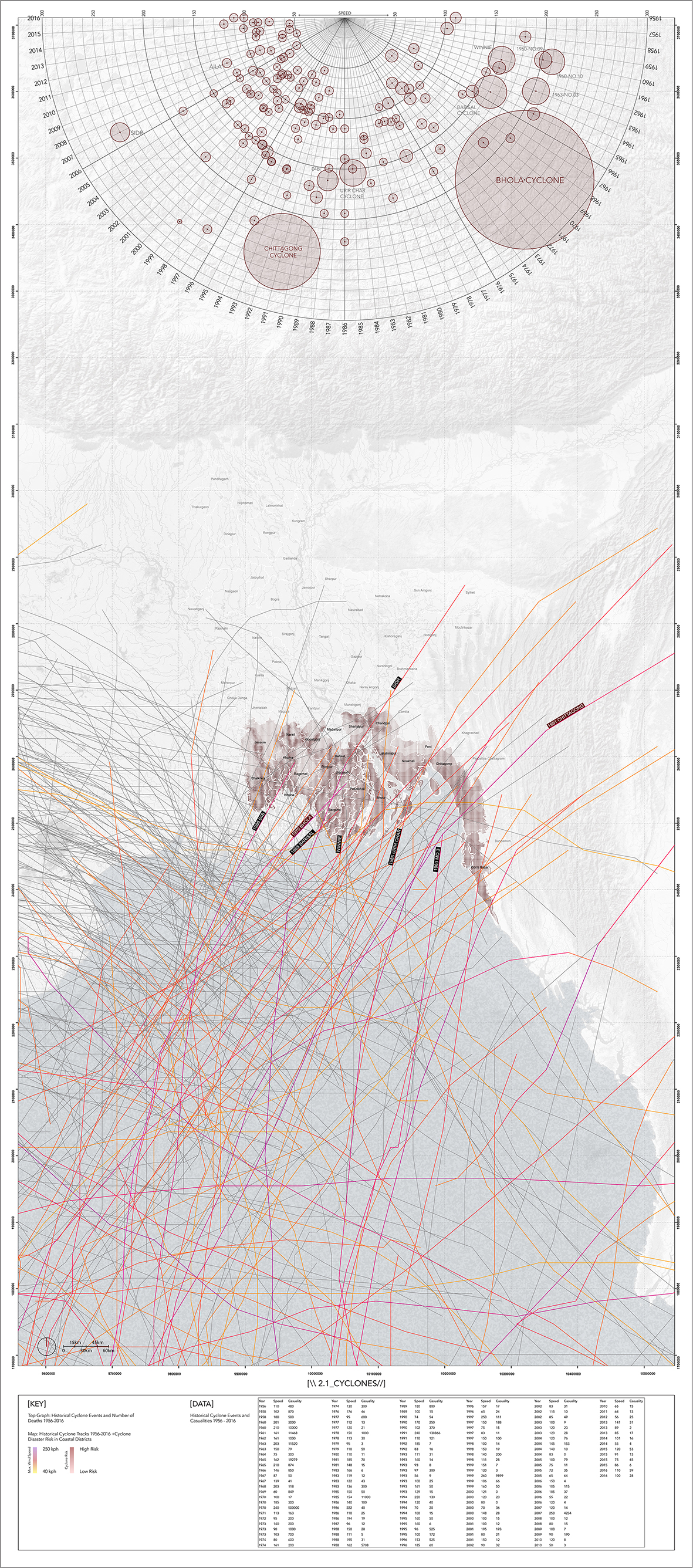 Qishuo Zhang: Cyclones over Bangladesh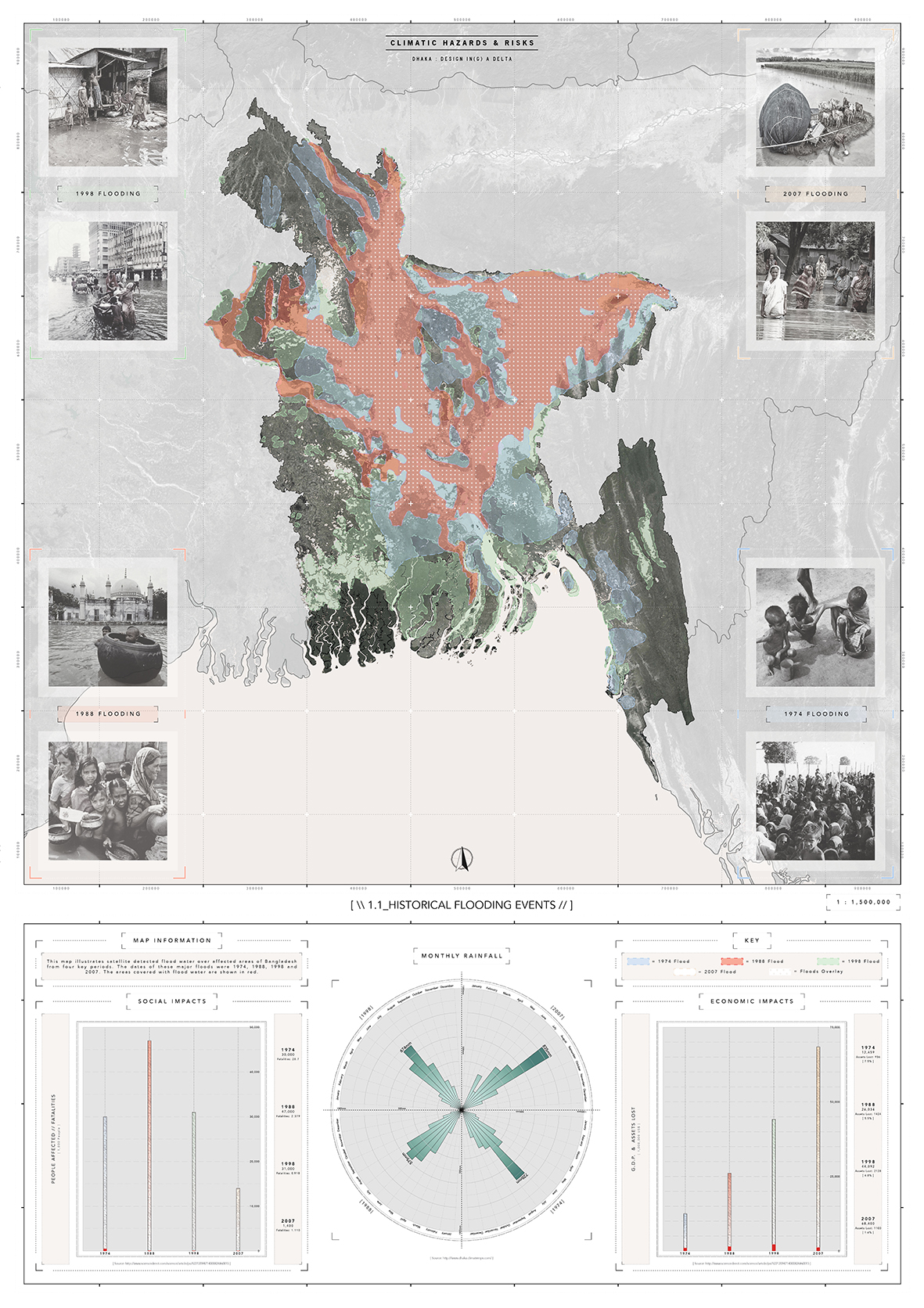 Rob Fernandes Dwyer: Climate Hazards and Risks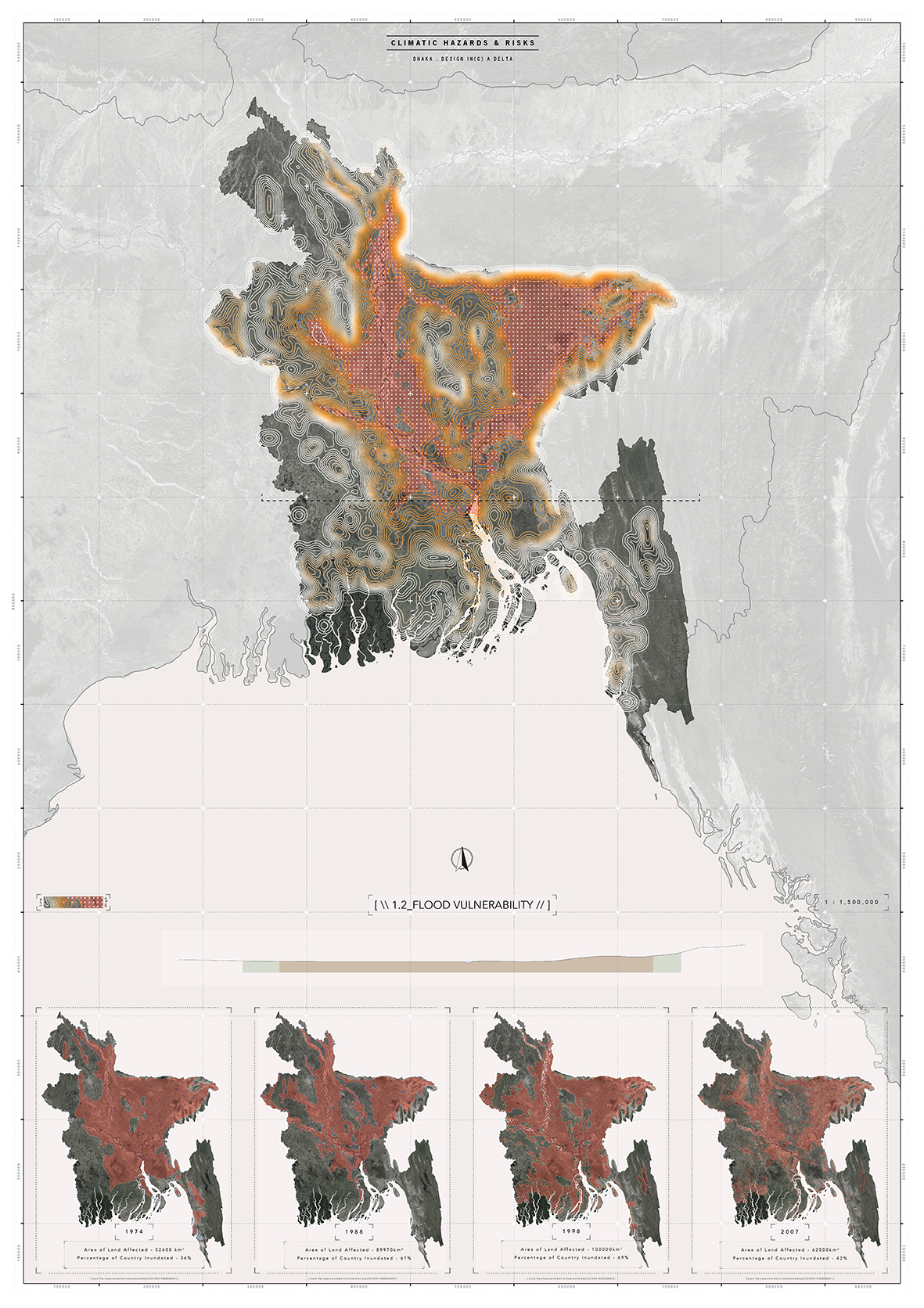 Rob Fernandes Dwyer: Flood Vulnerability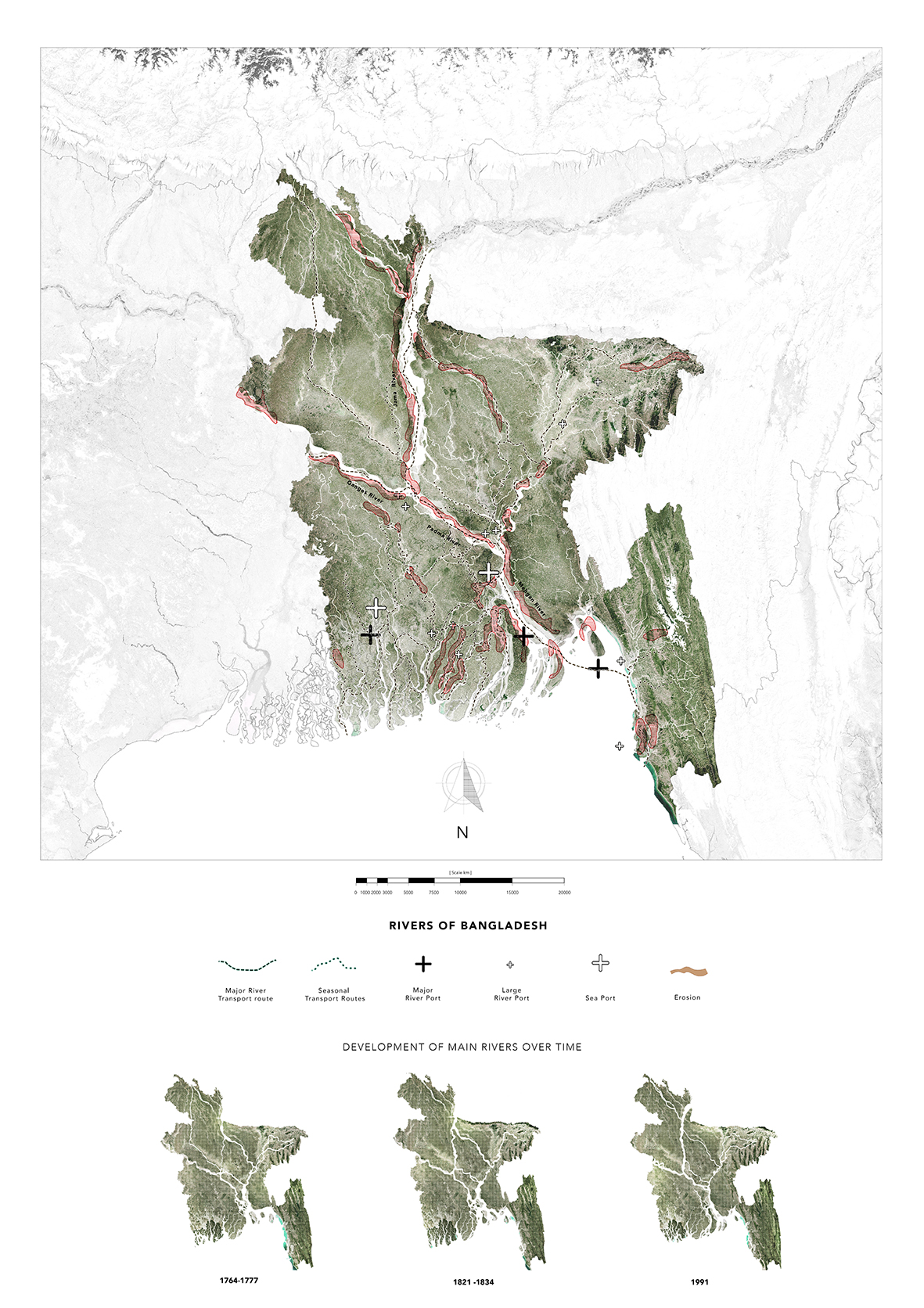 Sarah Bass: Rivers of Bangladesh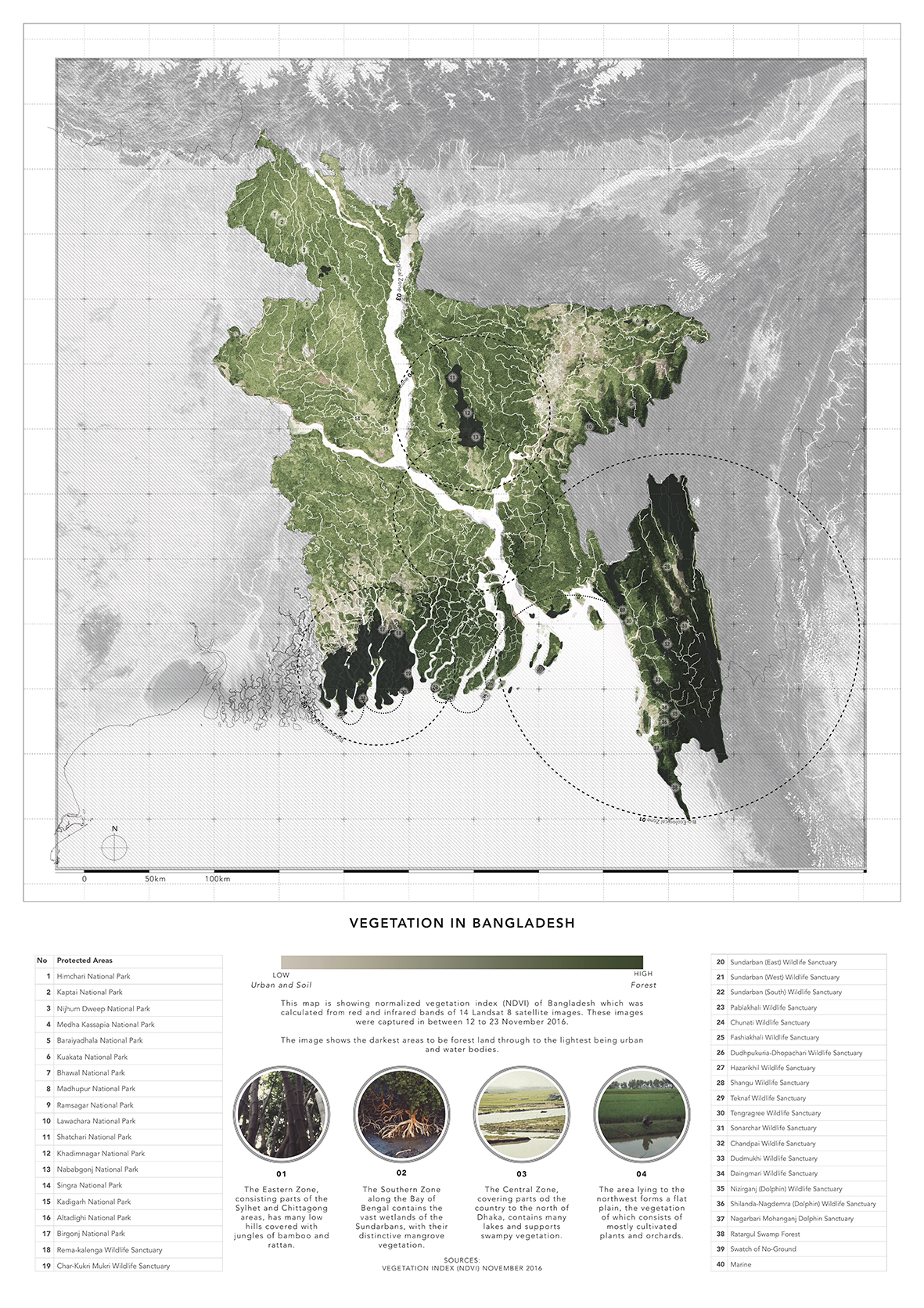 Georgia Trower: Vegetation of Bangladesh
BRIEF 2
Parallel to researching and mapping the delta at a territorial scale, students were asked to simulate a physical process at work in the delta. These included sedimentation, erosion, turbulence, salinity levels, ebb and flow etc. These simulations were not aimed at replicating reality, but at understanding physical processes at a micro scale and developing material and aesthetic sensibilities towards them.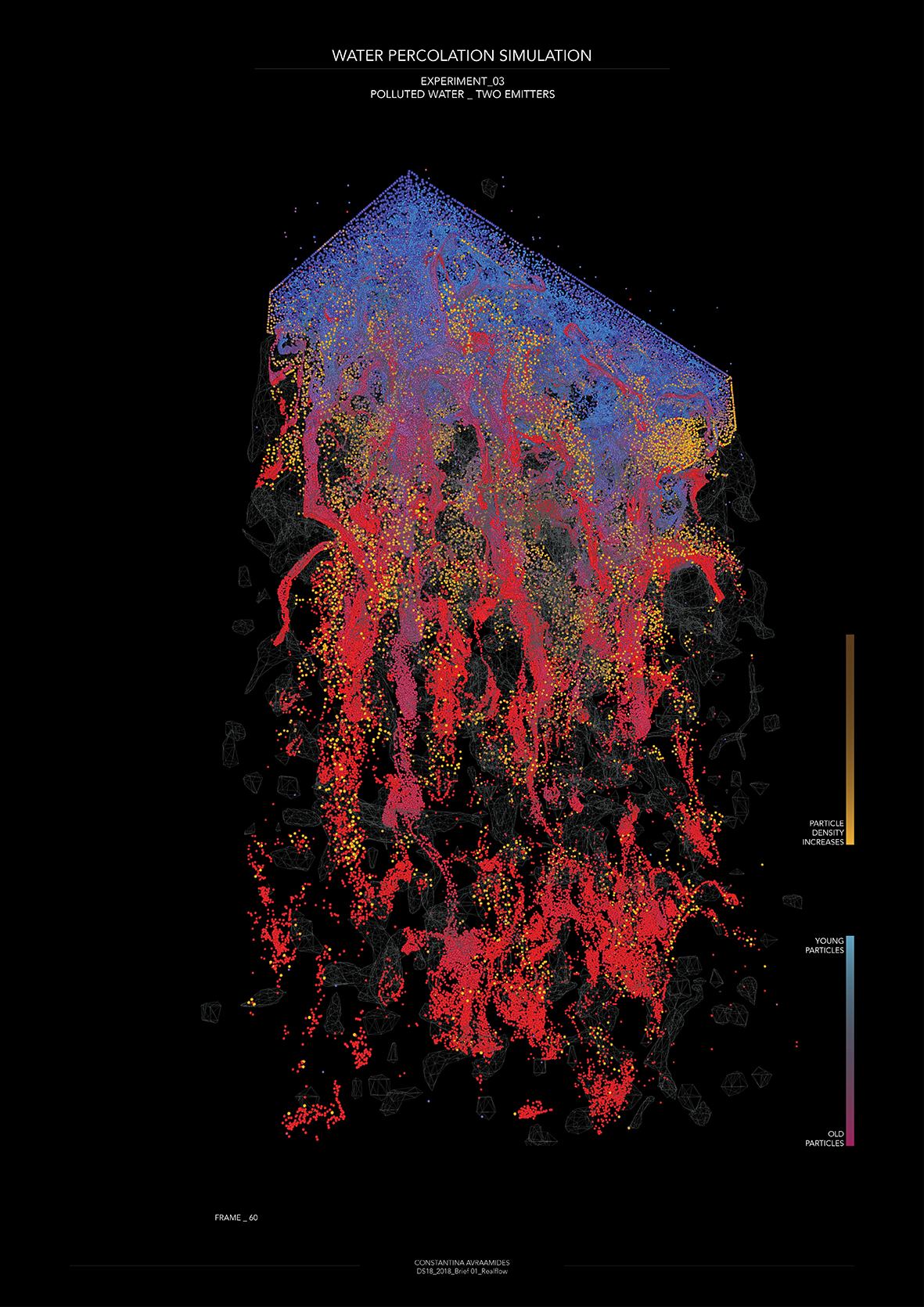 Constantina Avraamides: Water percolation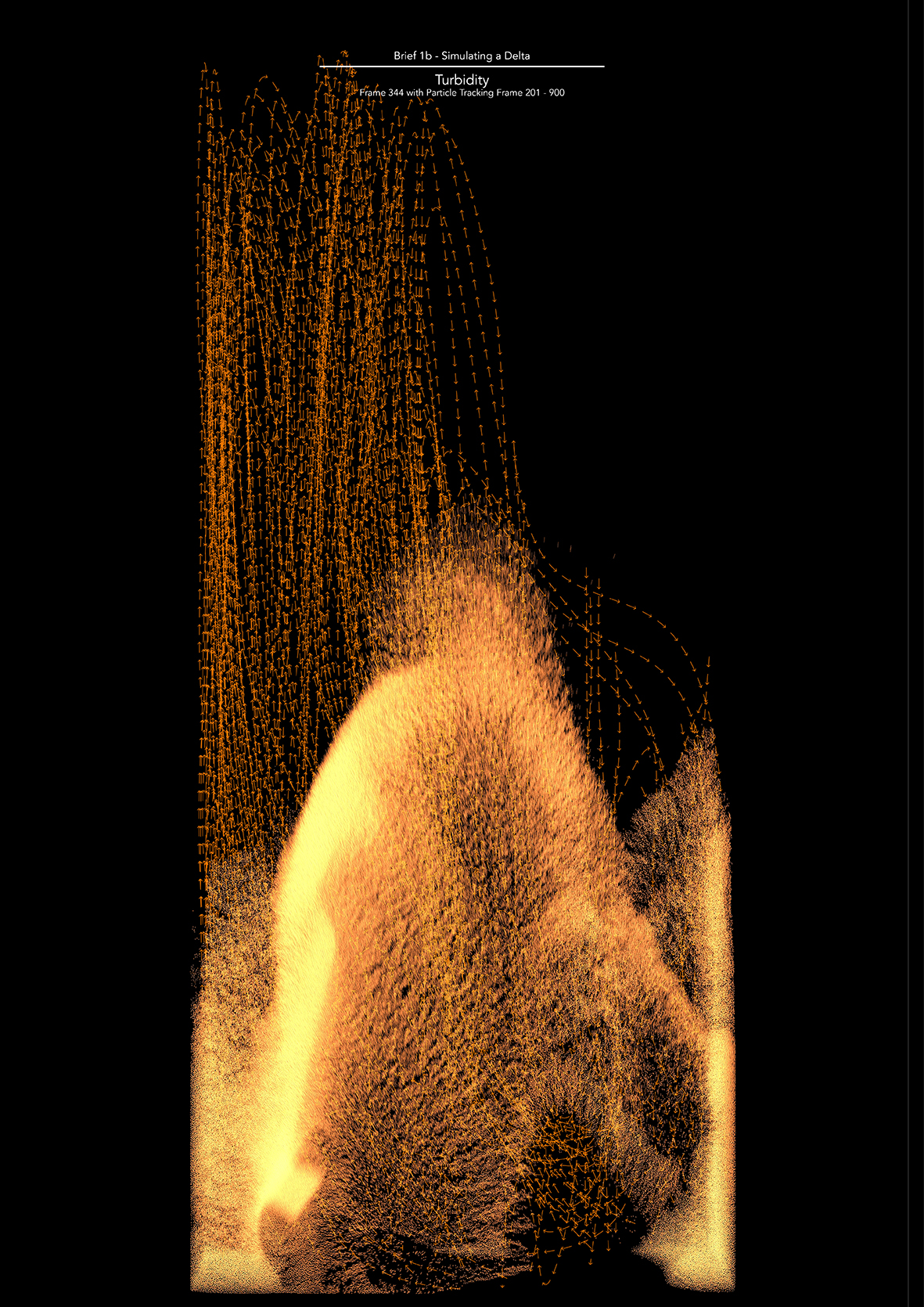 Charlotte Birch: Turbidity 1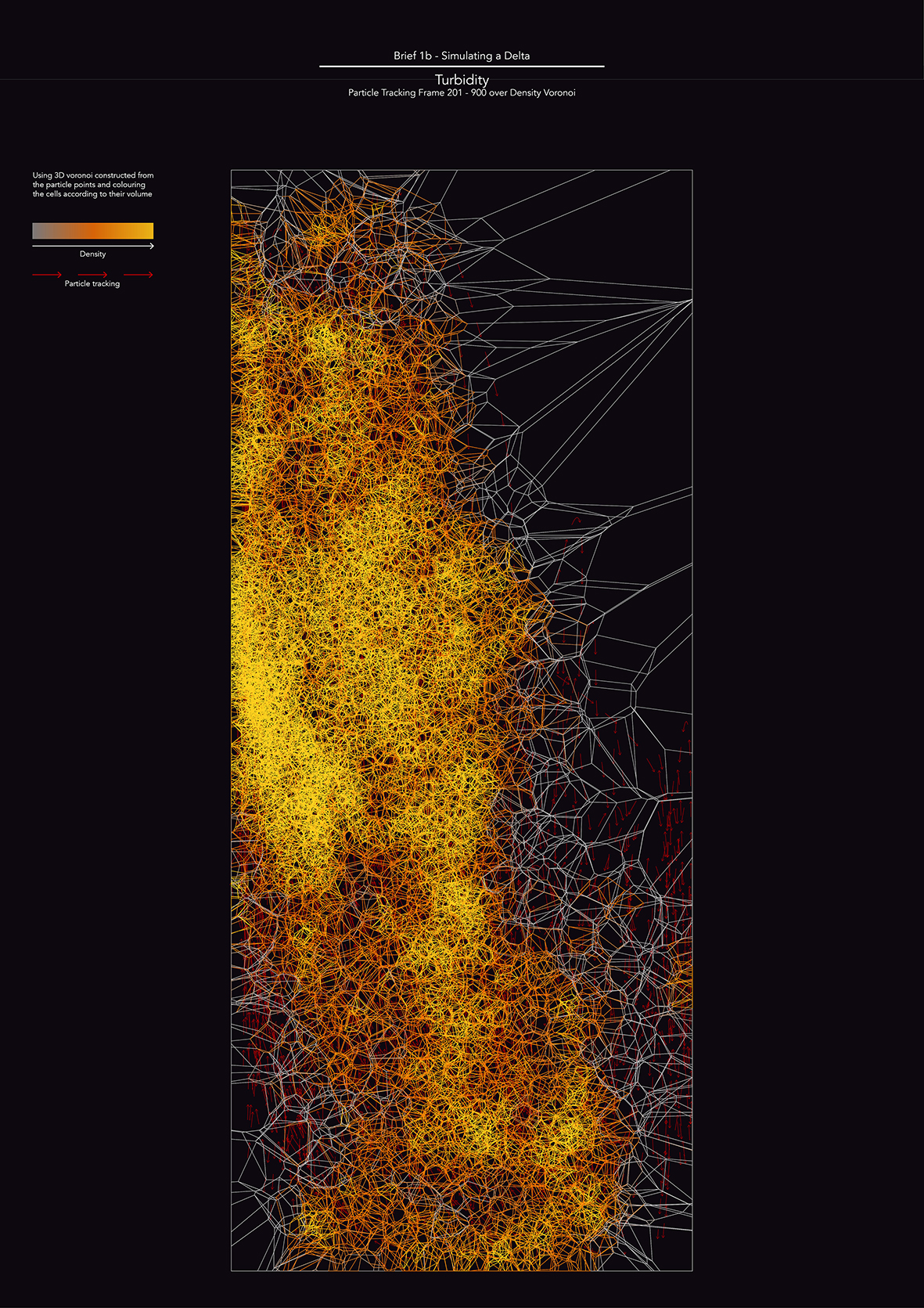 Charlotte Birch: Turbidity 2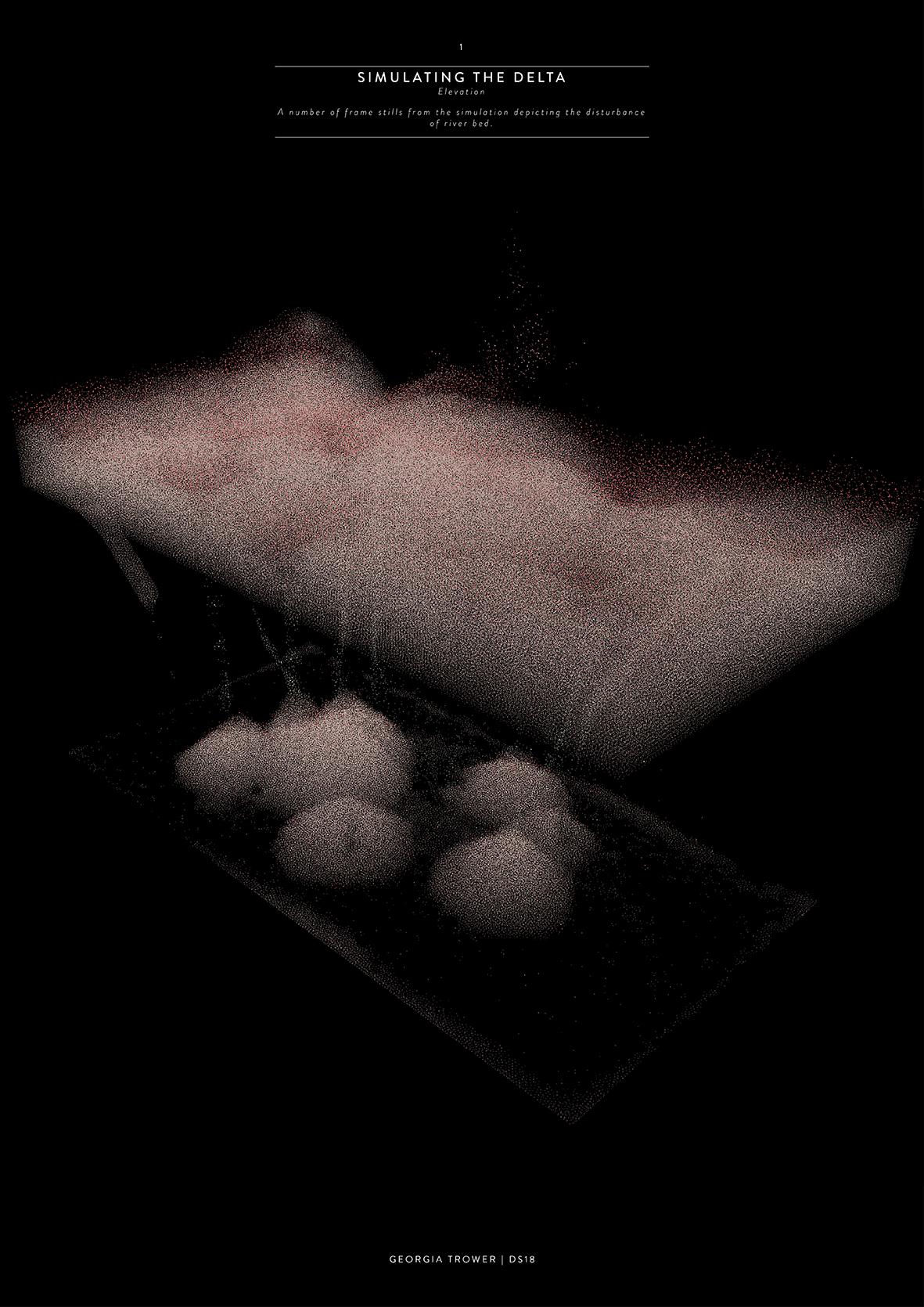 Georgia Trower: Simulation of the disturbance of sediment as a result of crab tunneling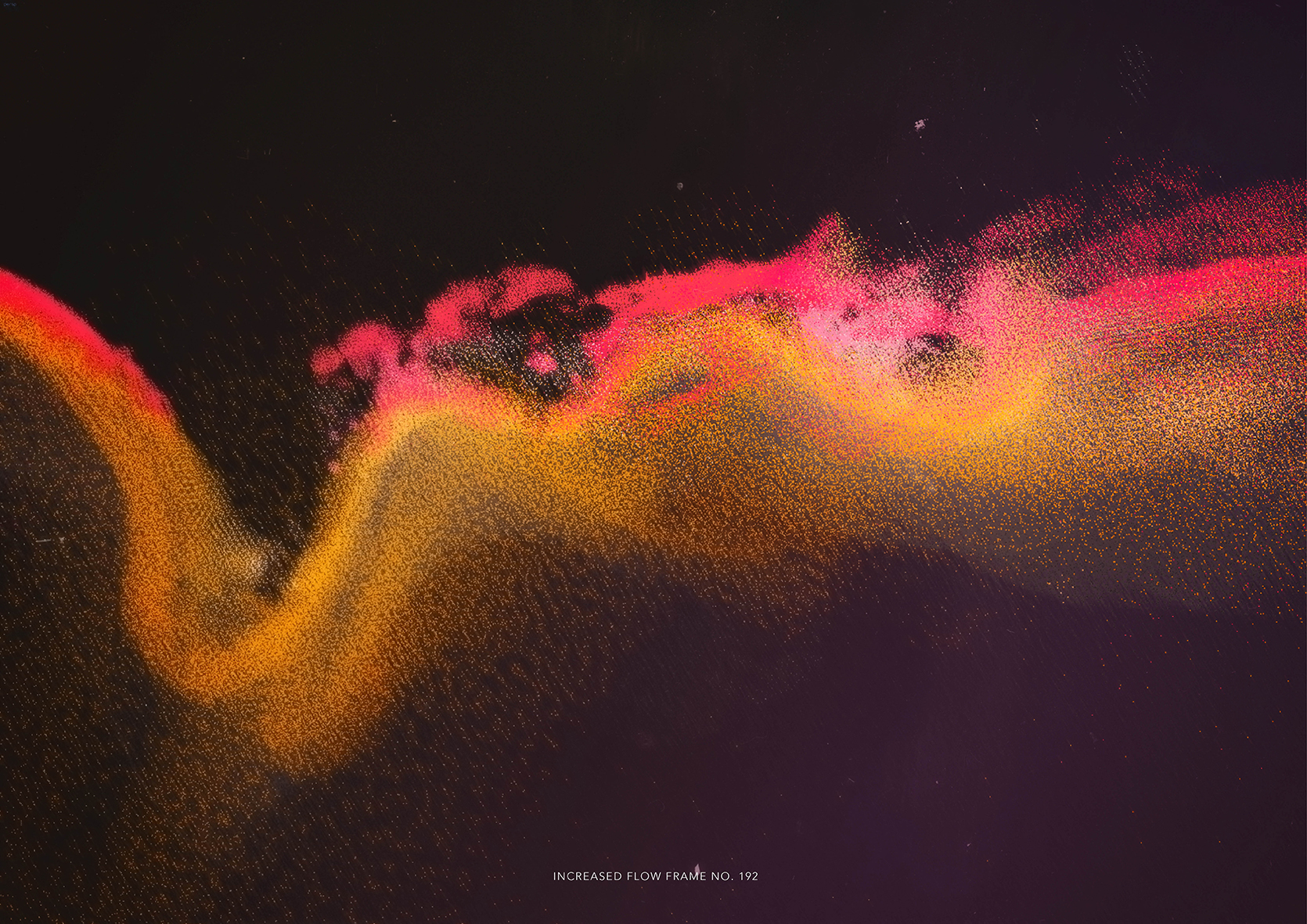 Sarah Bass: Disturbance of sediment along a river bed
BRIEF 3
The third brief of the year, introduced after a field trip to Bangladesh that took place during the first week of November 2018, students were required to identify a situation in which human and/or nonhuman life in the delta was at risk due to dynamic processes in some way, and to design a prototype to engage with these processes to give rise to new spatial and habitation potentials.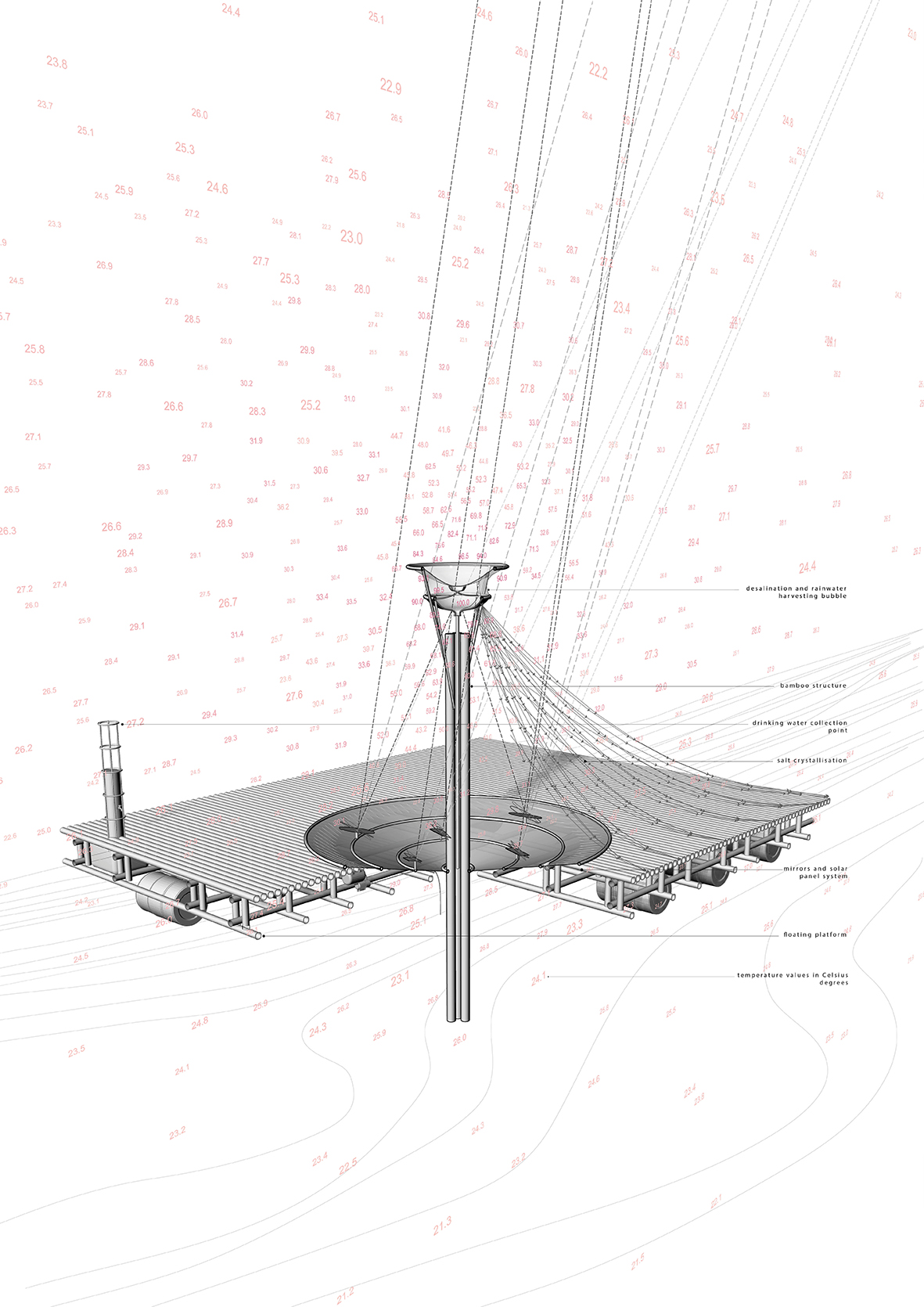 Anett Bako: Desalination Capsule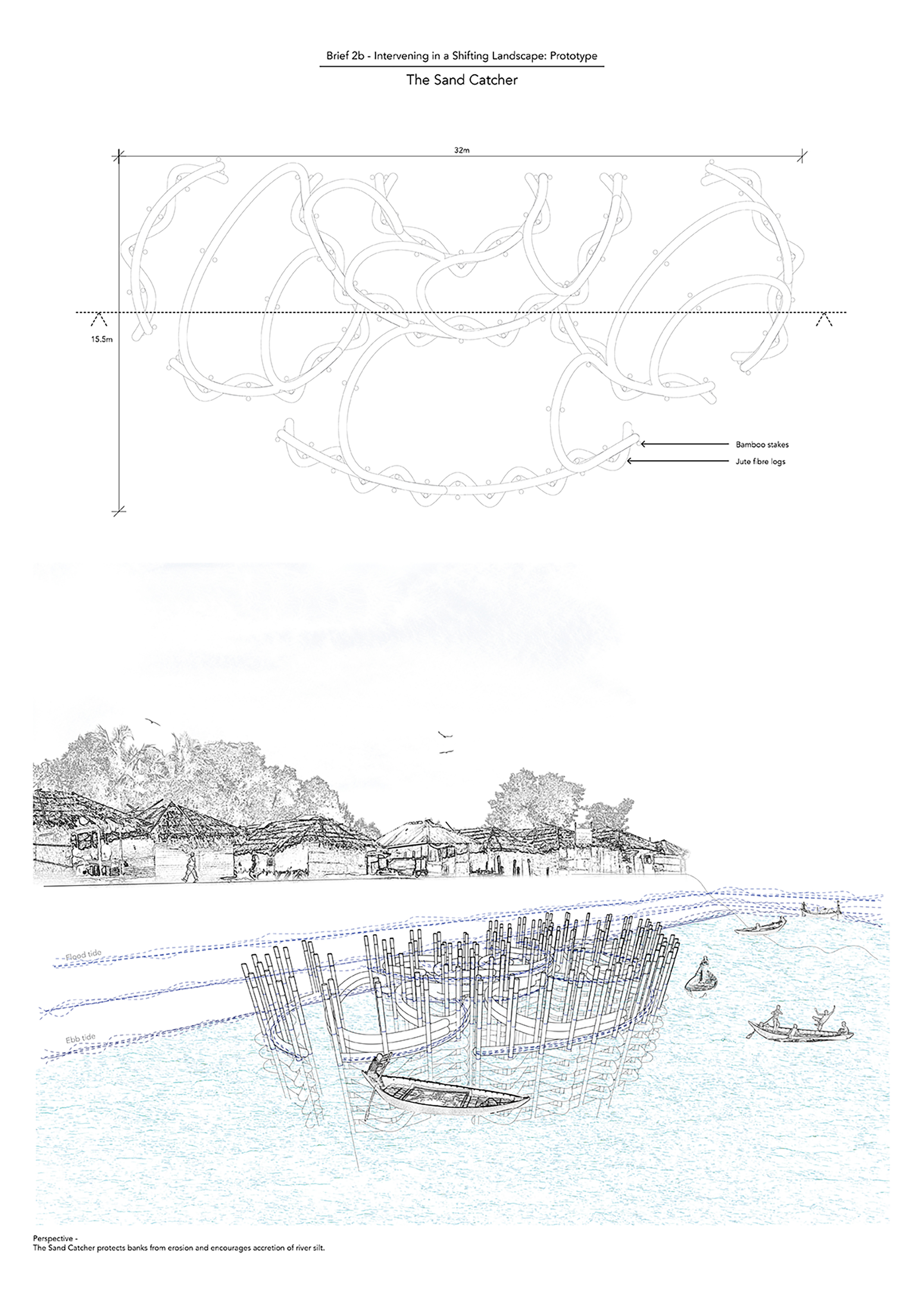 Charlotte Birch: Sand Catcher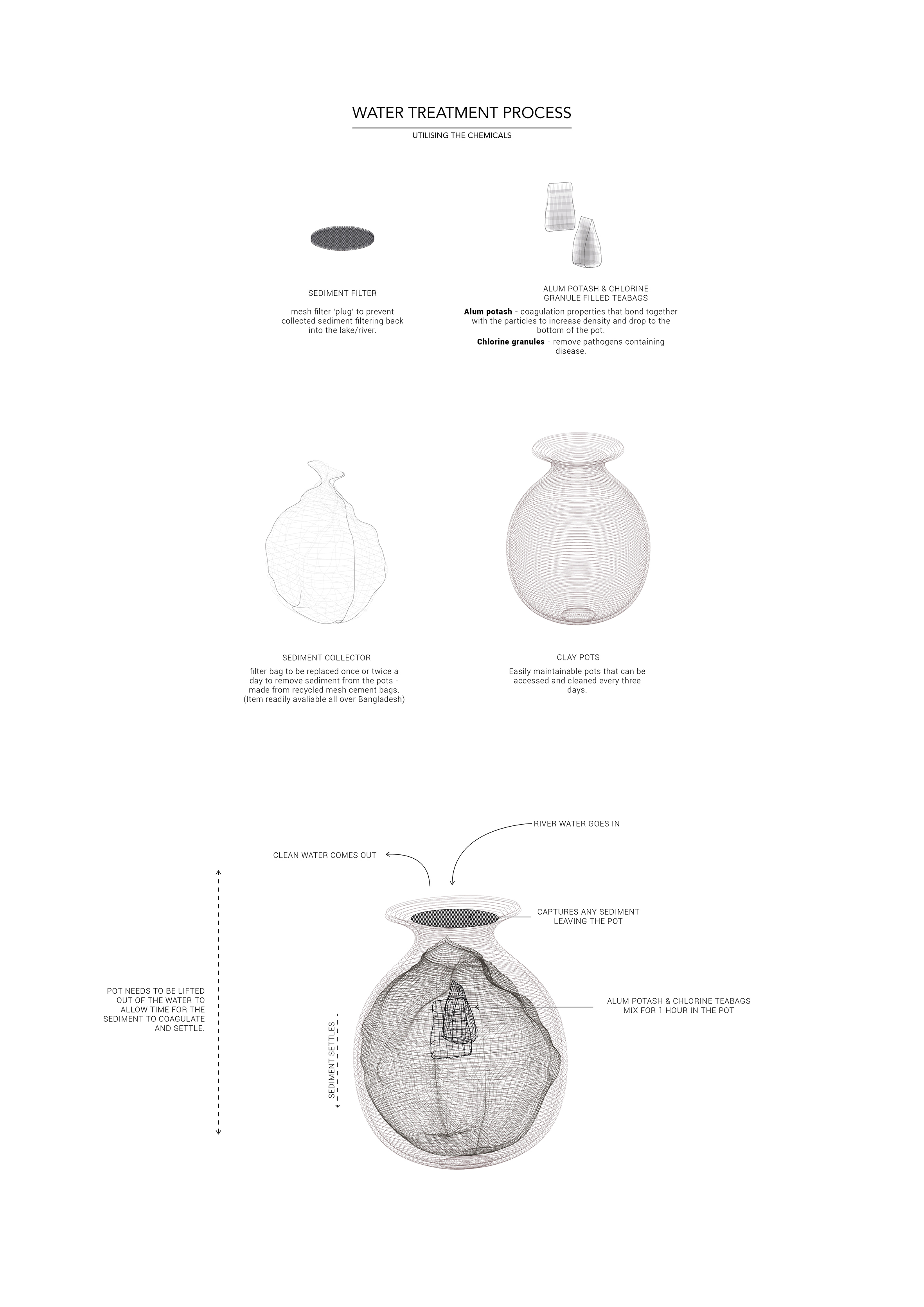 Fiona Grieve: Contaminated Water Filter 1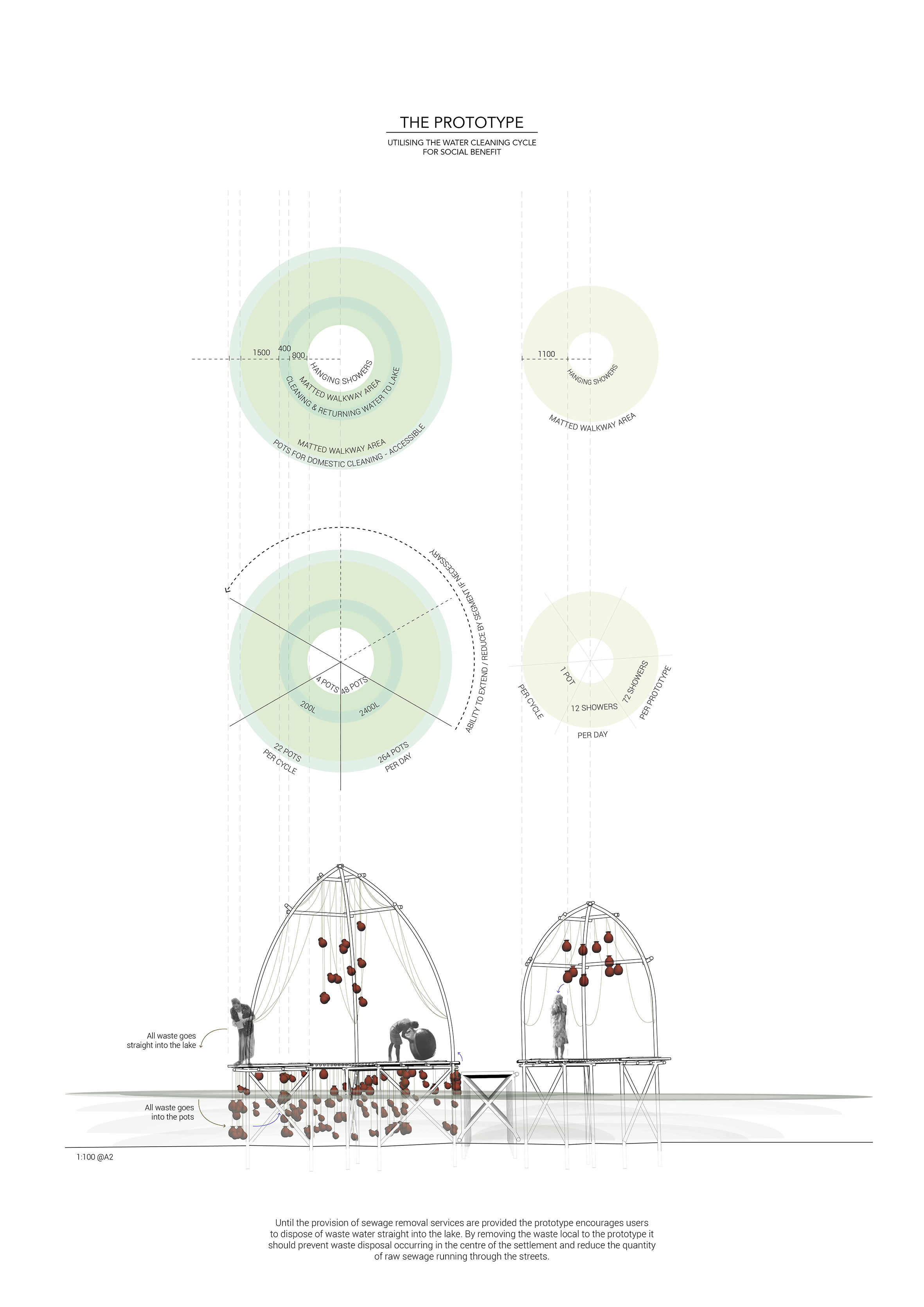 Fiona Grieve: Contaminated Water Filter 2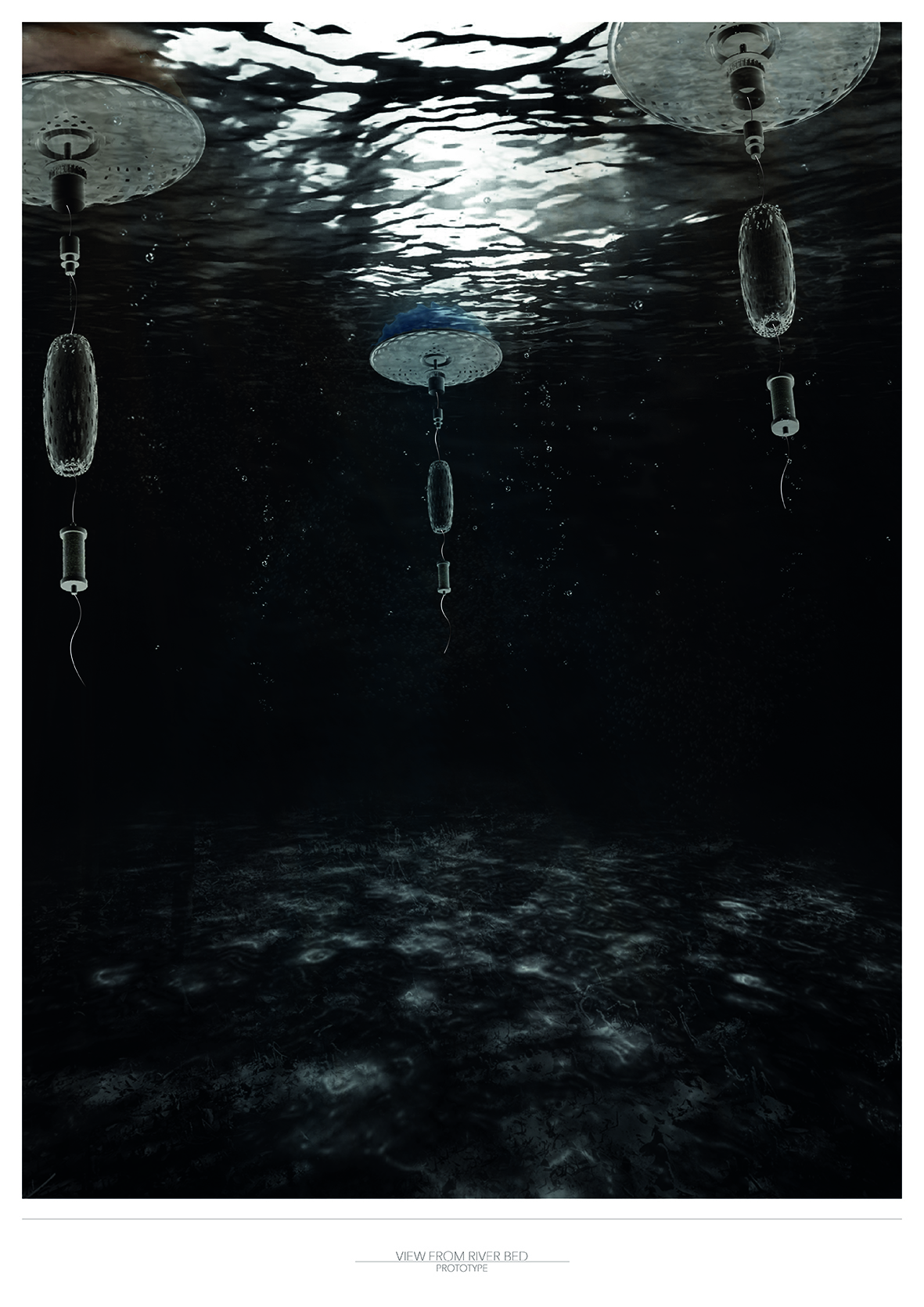 Aimee Cornelius: Oil Filter 1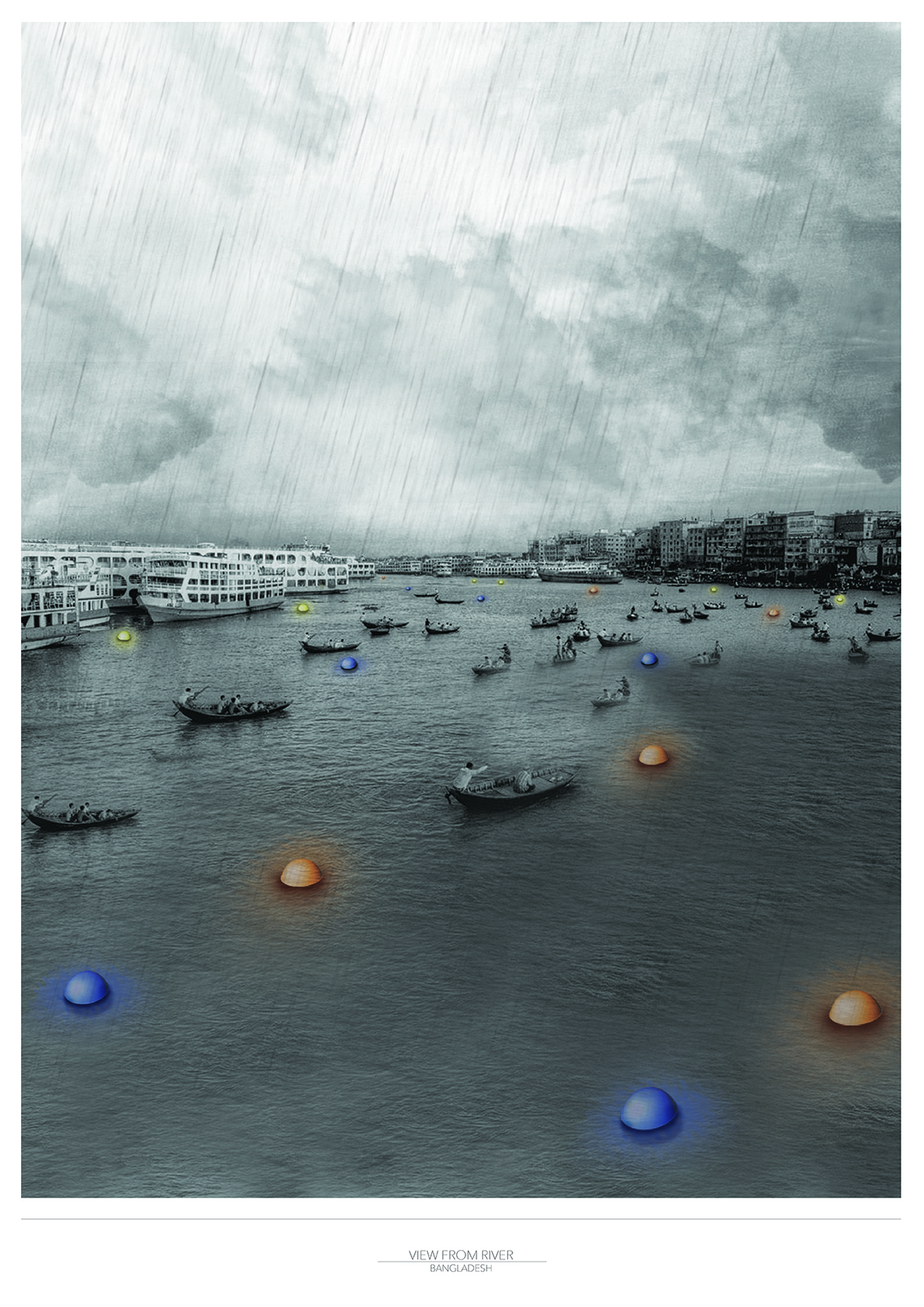 Aimee Cornelius: Oil Filter 2
In Semester 2, students leveraged the capacities of their prototypes to enhance or generate new forms of public life and space, through the design of a MicroPublicPlace on a site in Dhaka, Khulna, Mongla or elsewhere in the delta. Go here for samples of this work.