On Thursday 15th June 2017, DS18 opened its exhibition of student work on Chennai at the University of Westminster, as part of the Architecture Department's annual OPEN Exhibition.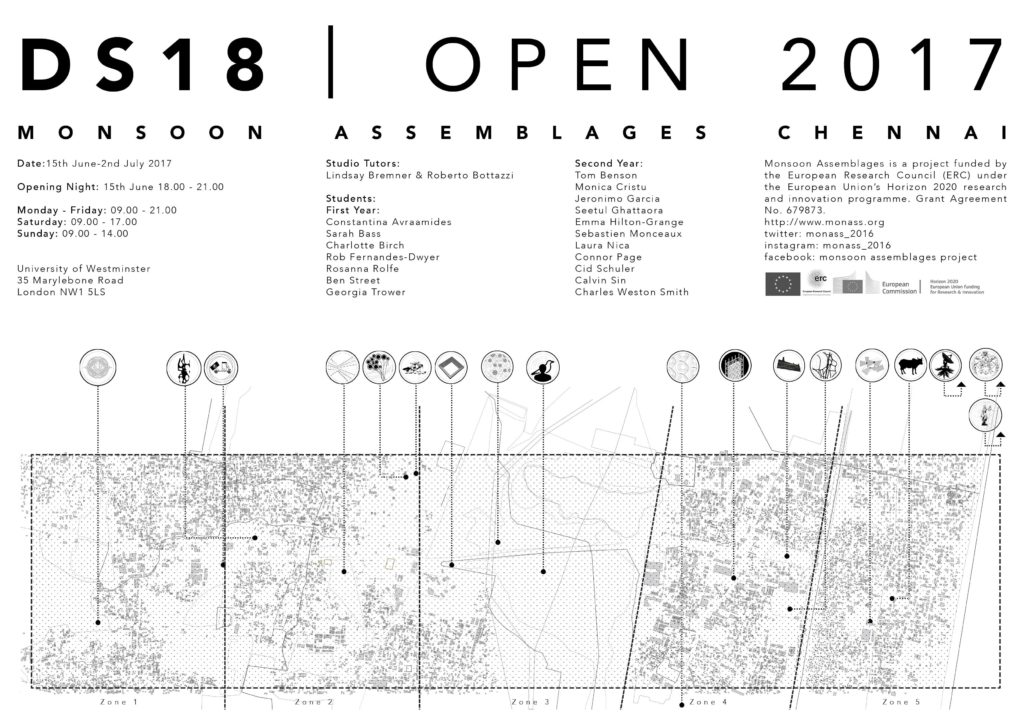 The exhibition comprised a narrative wall, giving an overview of the studio, its participants, sites and projects designed and built by Lura Nica, Monica Cristu and Sebastien Monceaux.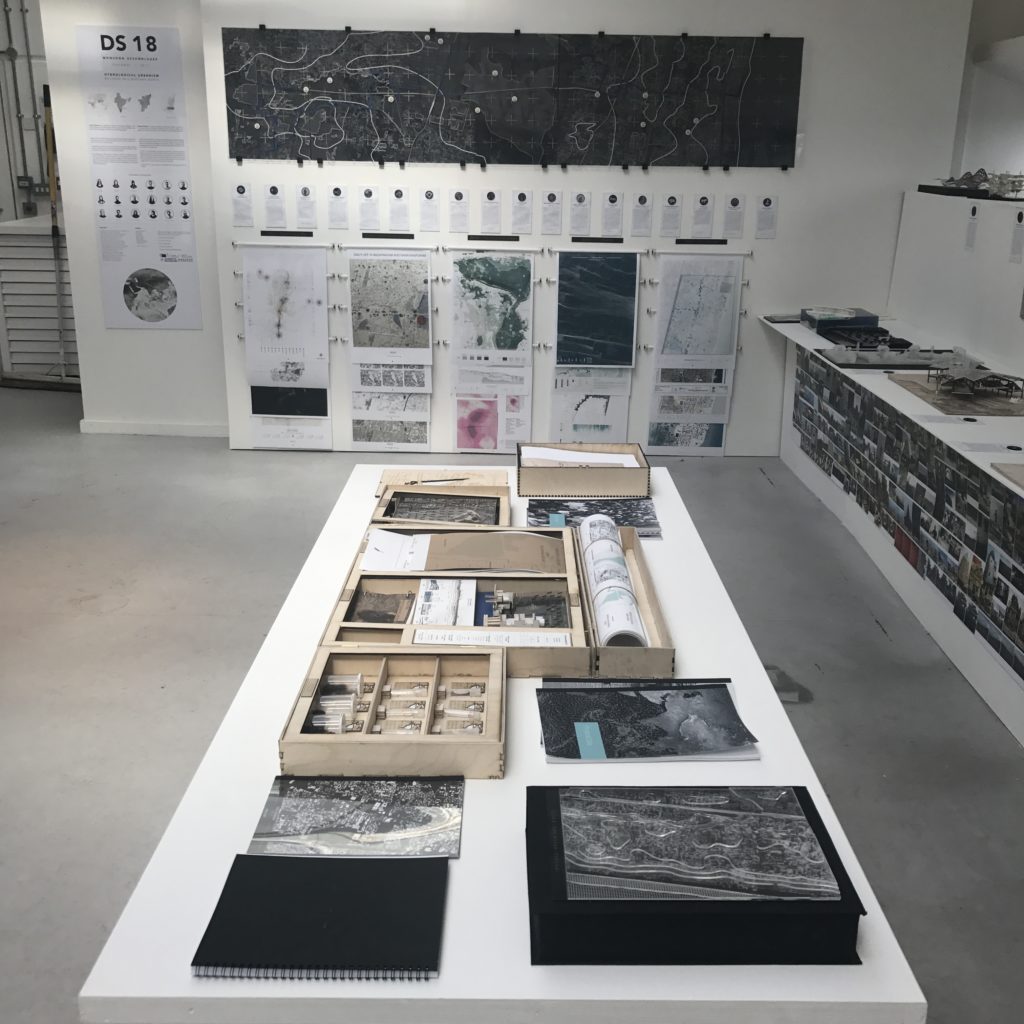 On the opposite wall were two videos, one of DS18 students realflow simulations compiled by Cid Schuler, the other a video made by Chennai students Keerthana Murali, Aishwarya K, Koushik Krishna N, Vishal Gowtham B, and Vinusha K for the Monsoon [+ other] Airs symposium and available on YouTube here
Flanking the videos were small black-framed images of real flow simulations and three data maps by Calvin Sin, Tom Benson and Cid Schuler – maps of cyclones in the Bay of Bengal since 1945, of bio-remediating plant species and of plant and animal species that act as signifiers of monsoon onset.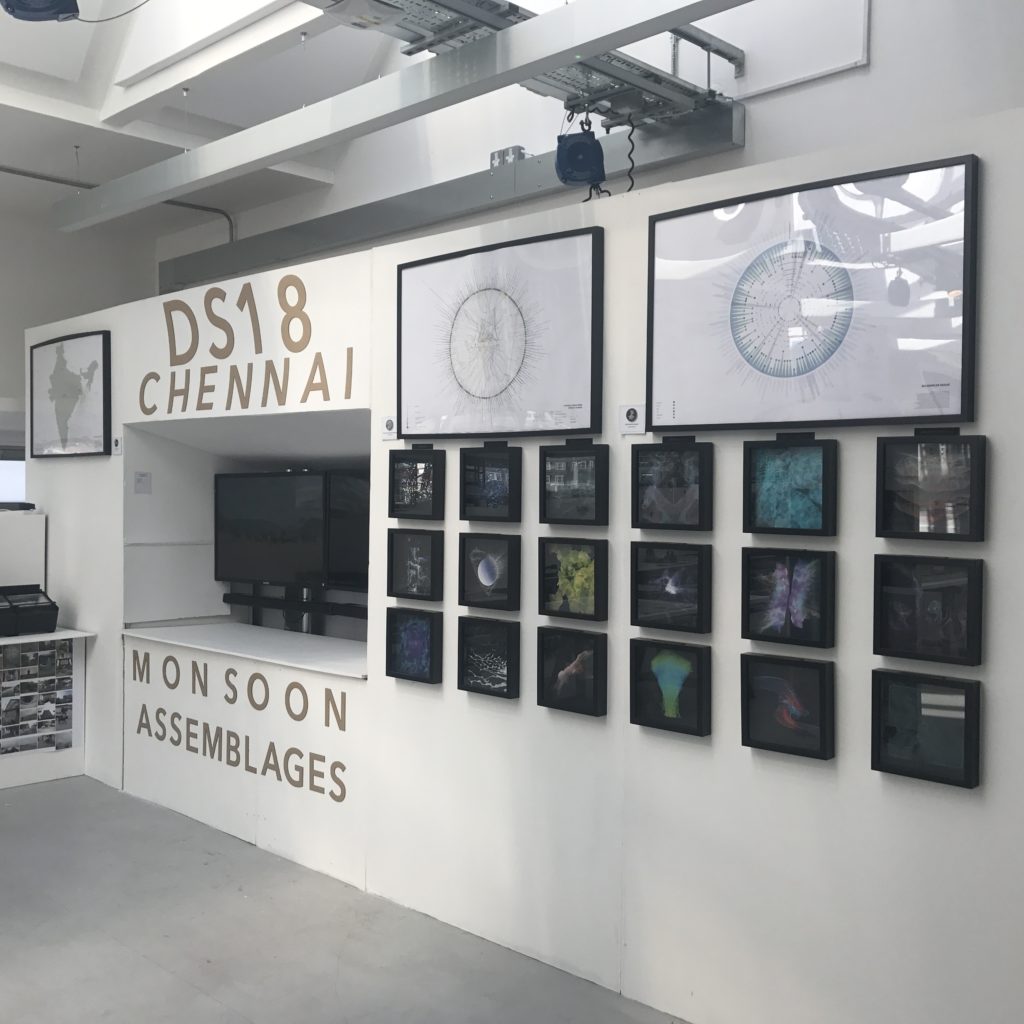 Down the length of the space, each student's project was represented by a large banner.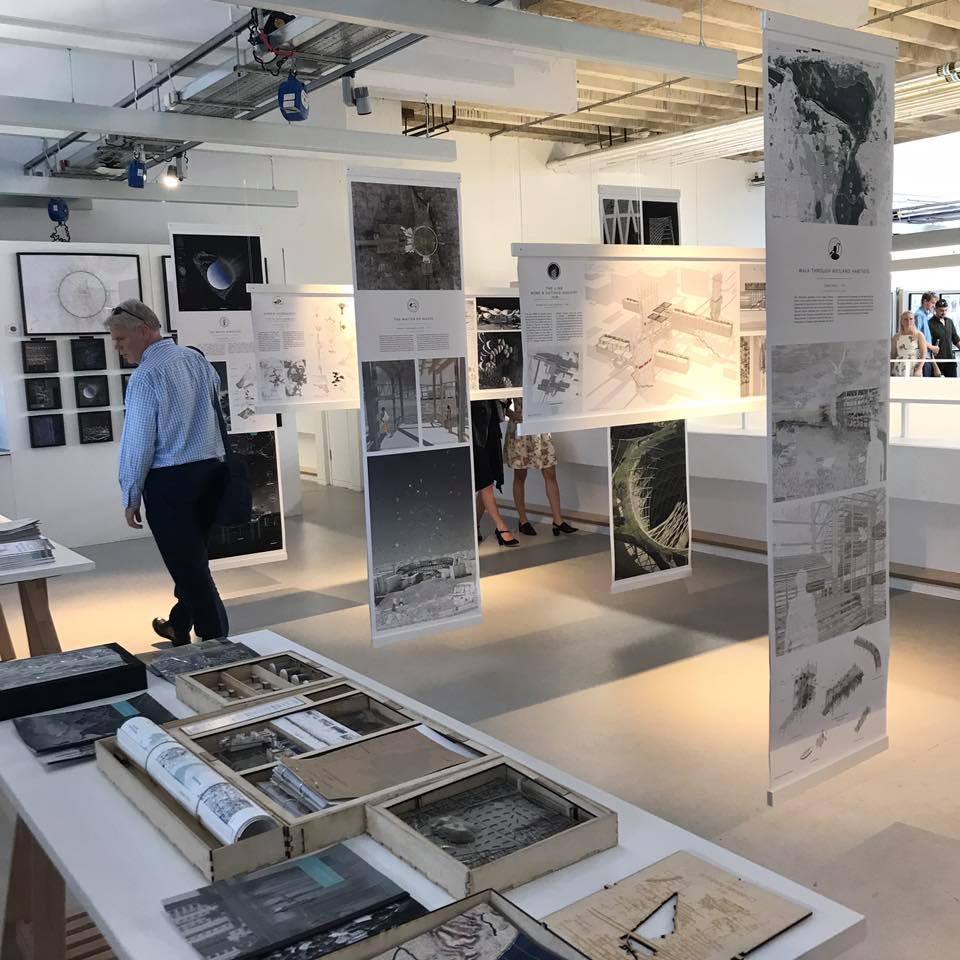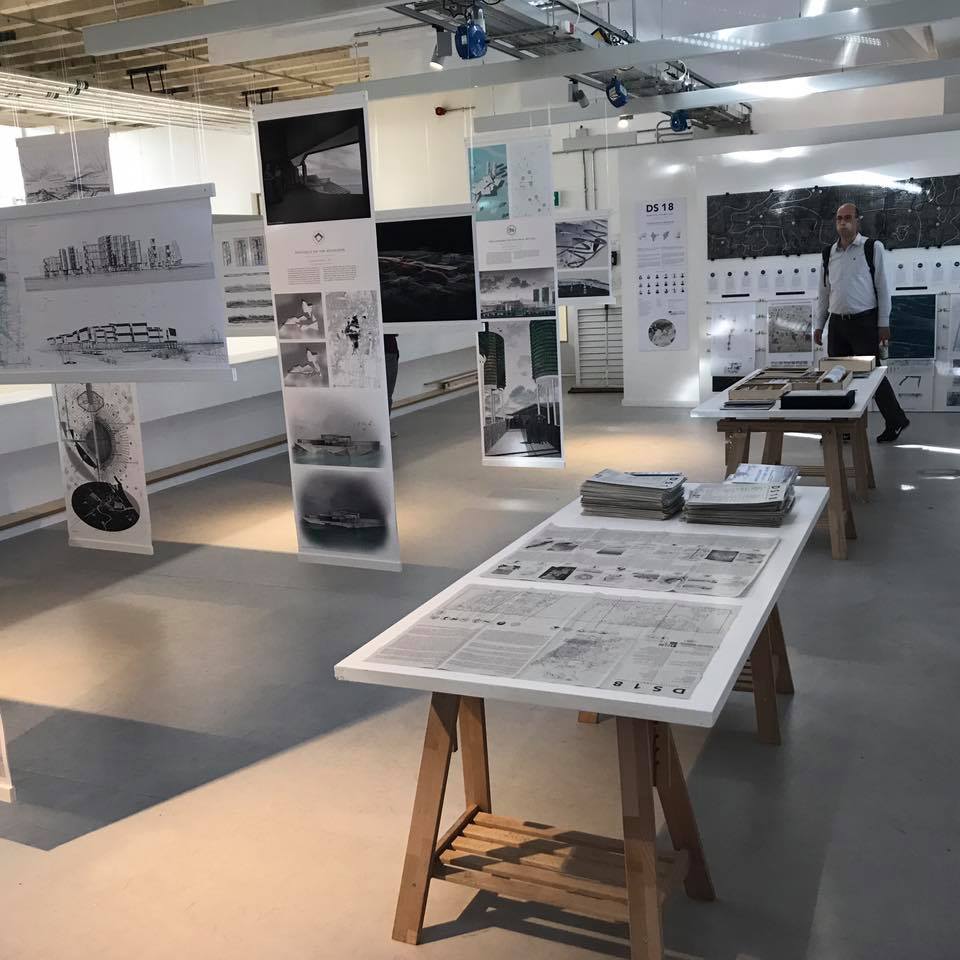 Along the window wall, student models were displayed above an image generated by Roberto Bottazzi from field trip photographs.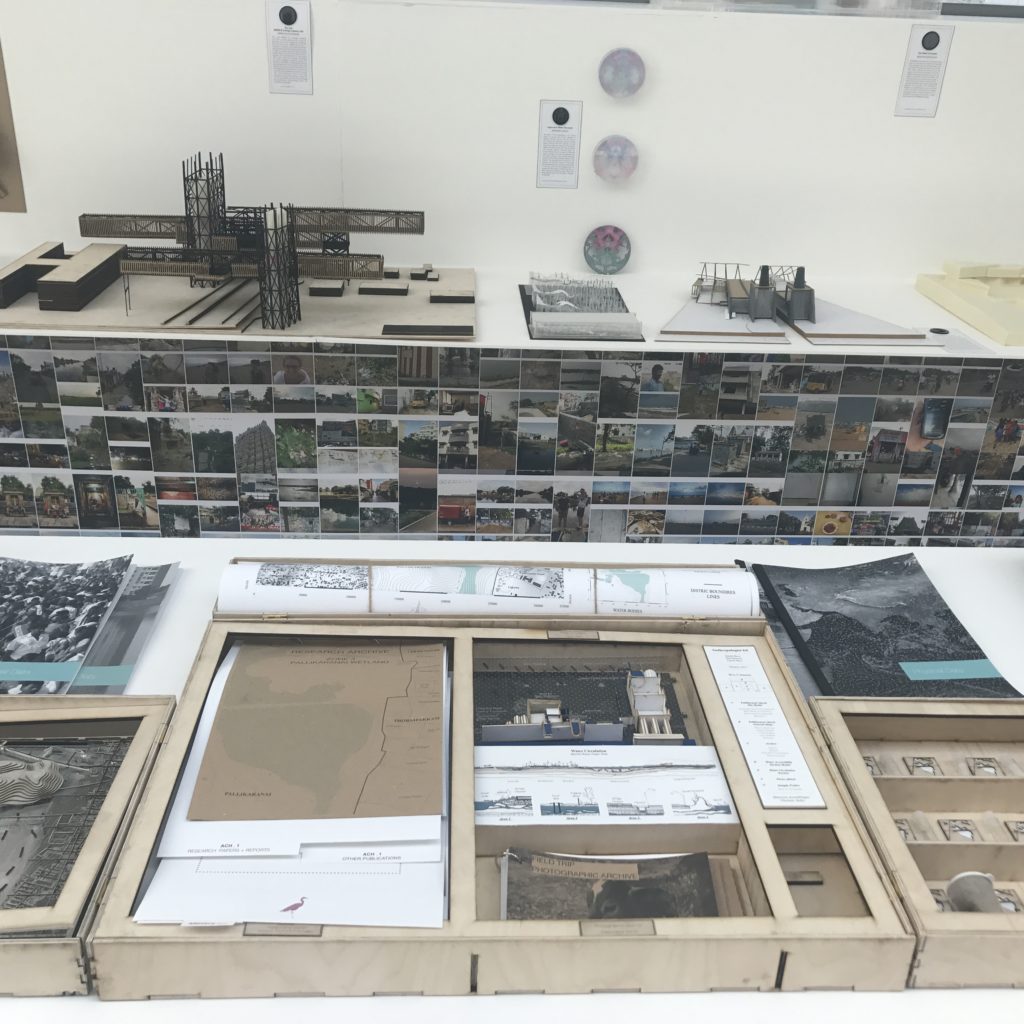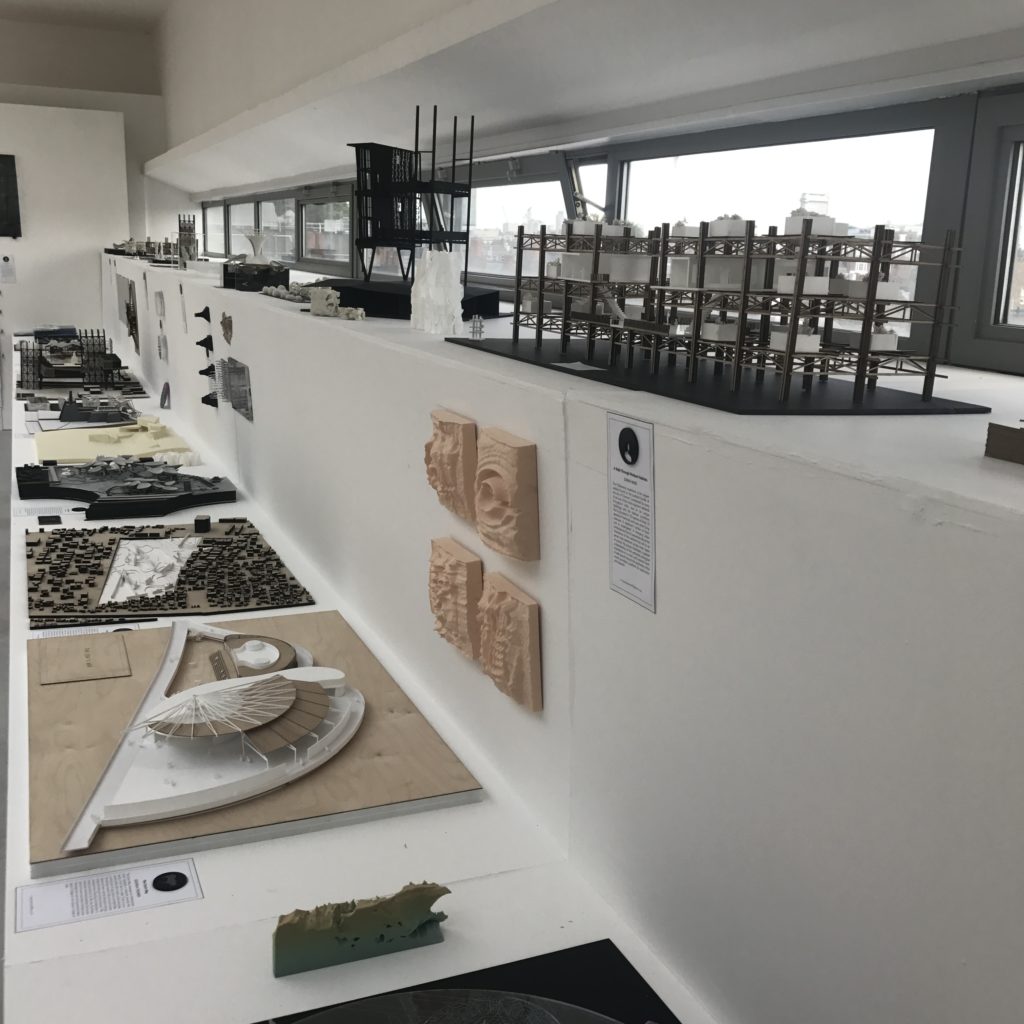 In the space between the banners and the window wall, two tables were stationed, one featuring site research archives, the other a take-away broad sheet about the studio and the student projects.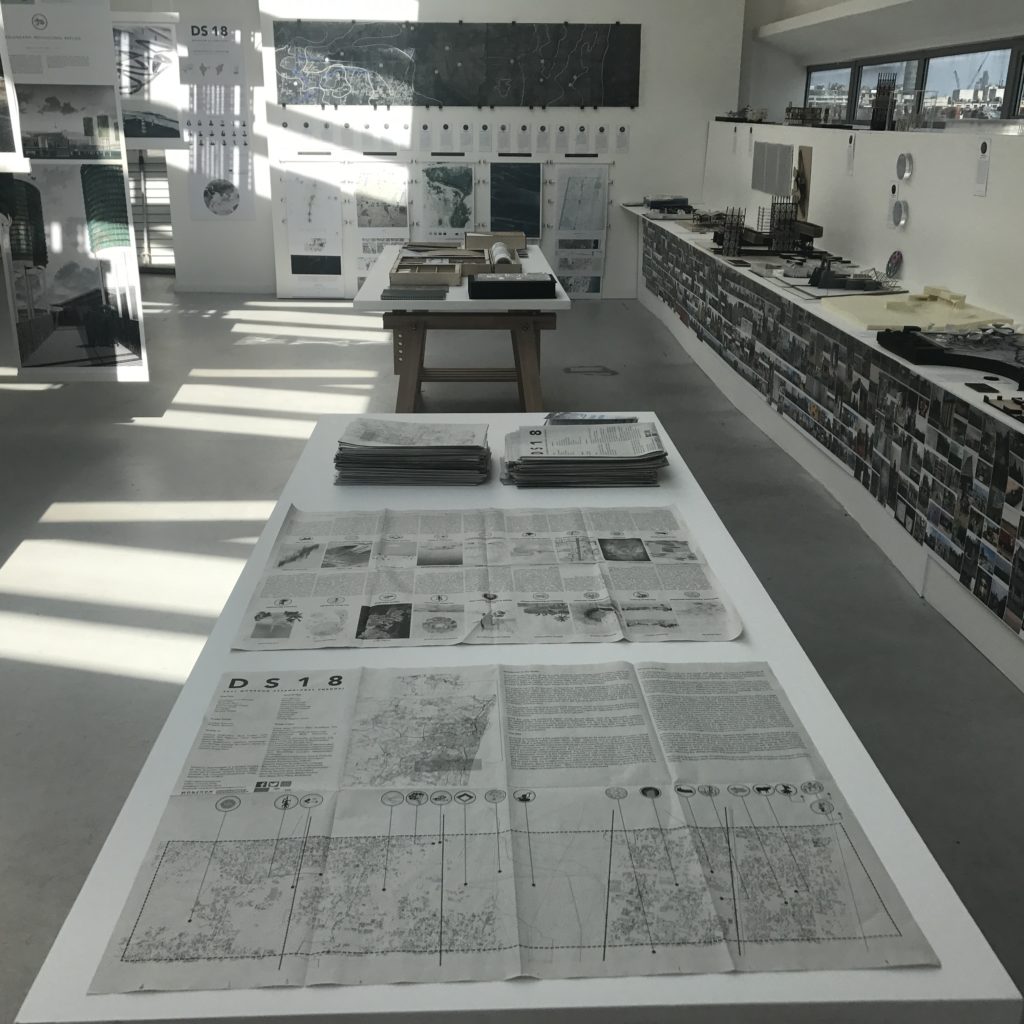 The exhibition remained open from June 16 until July 02 2017, from 09.00 – 21.00 each day.